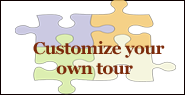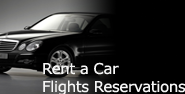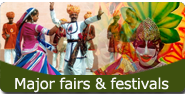 Newsletter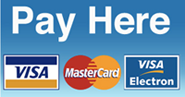 SPA & Wellness
The term spa is associated with water treatment which is also known as balneotherapy. It sometimes understood to be an acronym that stands fro the Latin 'Sanus Per Aquam', means 'health through water'. Another theory says that the word comes from the Belgian town called Spa, which was famed for its healing mineral waters. The 20th-21st century century spa, however,is associated far more with massages & aromatherapies than natural waters. But every renowned spa keeps its watery link to tradition by offering a combination of Sauna,steam, shower, Jacuzzi etc. Spa towns or spa resorts (including hot springs resorts) typically offer various health treatments. The belief in the curative powers of mineral waters goes back to prehistoric times. Such practices have been popular worldwide, but are especially widespread in Europe and Japan. Day spas are also quite popular, and offer various personal care treatments.

Spa treatment
A body treatment, spa treatment, or cosmetic treatment is non-medical procedure to help the health of the body. It is often performed at a resort, destination spa, day spa, beauty salon or school.


Typical treatments include:

Facials - facial cleansing with a variety of products
Massage
Waxing - the removal of body hair with hot wax
Body wraps - wrapping the body in hot linens, plastic sheets and blankets, or
Mud wraps, often in combination with herbal compounds.
Aromatherapy
Skin exfoliation - including chemical peels and microdermabrasion
nail care such as manicures and pedicures
Bathing or soaking in any of the following:

hot spring
hot tub
mud bath
peat pulp bath
sauna
steam bath

nutrition and weight guidance
personal training
yoga and meditation

Ananda in the Himalayas

Located in the tranquil Himalayan foothills, close to the mythological cities of Haridwar and Rishikesh, surrounded by graceful Sal forests, overlooking the peaceful Ganga as it meanders into the distance, Ananda is the spiritual pathway to the ultimate, discovered through the union of body, mind and soul. It is not just a retreat that will leave you breathless with the enchantment of its surroundings, but assists in redefining lifestyles to include the well-known traditional Indian wellness regimes of Ayurveda, Yoga and Vedanta combined with best of International Wellness Experiences to bring about the union of mind, body and soul.





Book at Ananda Banyan Tree Spa, Udaivilas

The luxurious spa with its own swimming pool overlooks the lake and is a haven of serenity. Trained therapists pamper body and soul with rejuvenating treatments.

The Oberoi Spa is where you can treat your body to luxurious rejuvenation and relaxation on a truly royal scale. In the serenely appointed spa suites, spectacular views of Lake Pichola and the City Palace inspire the spirit whilst your body is revitalised by the healing hands of our highly skilled & trained therapists.





Amatrra Spa, New Delhi

Amatrra is the first Spa to have recognised, researched and utilised the ancient knowledge source of Astroscience to customise every single detail within the spa; from its ambience to the therapies, from its health food menu to its product line in beauty and health care. The Spa also takes the application of Astroscience and Ayurveda in its revolutionary technology called 'Astroveda' to the next level by customising Spa regimen, identifying the most beneficial therapies, oils, mantras, and dietary prescriptions and prescribing aromas, colours and precious therapeutic gems for each individual user based on their planetary diagnosis.

Amatrra Spa offers a synergic blend of therapeutic and rejuvenation treatments based on traditional Indian Ayurveda and Oriental spa rituals complimenting the best in the industry. The spa emphasizes on the holistic approach towards body, mind and soul. The different varieties of herbal products have been sourced from traditional sources and processed at in-house production unit to give an authentic yet unique touch.





Jiva Spa, Taj Fisherman's Cove Tamil Nadu


The philosophy of Jiva or "Innerforce" is inherently rooted in India's ancient approach to wellness. Inspired by ancient Indian healing wisdom, Jiva believes that a spa unfolds a holistic path of life that opens out channels to nurture ones's life force. Jiva Spas embrace a deep understanding of mind, body and spirit : their individual needs and their interdependances.

Golden Palms Spa, Bangalore

A tailor-made, Paradise in Waiting, just for you! Soothe every tired & fatigued muscle here, with our Exclusive Wellness Package & Holistic Approach that blends ancient eastern knowledge with the best of modern technology, where you transcend to a whole new level of peace and tranquility.

Our wide spectrum of fitness programmes, facilities like sauna and steam rooms, treatment rooms for face and body, massages, wraps, hydrotherapy suite and a salon, are made available to all our guests, along with the state-of-the-art equipment the Spa has to offer.

This experience in its entirety is what gives Golden Palms its edge, making it more than just another Spa.





Devigarh Serena Spa, Udaipur, Rajasthan

MAGICAL SPA EXPERIENCE

Devi Garh, away from the stress of the city, is a perfect place to optimise your wellbeing. Soothe your body, stimulate your mind and strengthen your spirit. Along with the gymnasium, steam, sauna and Jacuzzi, we offer something more holistic - Serena Spa wellness therapies based on a unique combination of Ayurvedic and modern Spa concepts. The renewal of your energies in an environment of total harmony creates inner peace. Enhance the experience with Yoga on the ramparts of the palace, at sunrise. Make your holiday a complete one. Leave rejuvenated and refreshed, in harmony with the universe.



The renewal of your energies, in an environment of total harmony creates an innerpeace. Enhance the experience of Yoga (control on the body, breath and mind) and Dhyana (meditation) on the ramparts of the palace, at sunrise. Through your stay, the tranquil silence is broken occasionally only by the sounds of running water in the courtyards. Make your holiday a complete one. Leave rejuvenated and refreshed; with your individual self in harmony with the universal self.