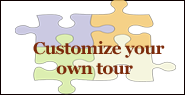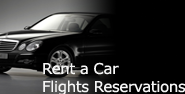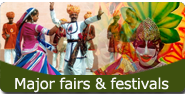 Newsletter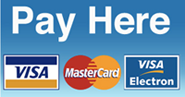 Wildlife
The wildlife of India is a mix of species of diverse origins. The region's rich and diverse wildlife is preserved in numerous national parks and wildlife sanctuaries across the country. Since India is home to a number of rare and threatened animal species, wildlife management in the country is essential to preserve these species.
India, lying within the Indomalaya ecozone, is home to about 7.6% of all mammalian, 12.6% of avian, 6.2% of reptilian, and 6.0% of flowering plant species. India's forest cover ranges from the tropical rainforest of the Andaman Islands, Western Ghats, and Northeast India to the coniferous forest of the Himalaya. Between these extremes lie the sal-dominated moist deciduous forest of eastern India; teak-dominated dry deciduous forest of central and southern India; and the babul-dominated thorn forest of the central Deccan and western Gangetic plain.

India has over 551 animal sanctuaries, referred to as Wildlife Sanctuaries. Among these, the 28 Tiger Reserves are governed by Project Tiger, and are of special significance in the conservation of the tiger.
India's first national park was established in 1935 as Hailey National Park, now known as Jim Corbett National Park. By 1970, India only had five national parks. In 1972, India enacted the Wildlife Protection Act and Project Tiger to safeguard the habitats of conservation reliant species. Further federal legislation strengthening protections for wildlife was introduced in the 1980s. A total of 166 national parks have been authorized. Plans are underway to establish the remaining scheduled parks. All of India's national parks are listed below alongside their home state or territory and the date that they were established. For an overview of Indian protected areas in general, please see protected areas of India.
Few National parks worth visiting for their wide variety of flora & fauna, and specially to have a glimpse of the fast disappearing predator animal, the royal Bengal Tiger.
Bandhavgarh National Park
Bandhavgarh National Park is one of the popular national parks in India located in the Umaria district of Madhya Pradesh. Bandhavgarh was declared a national park in 1968 with an area of 105 kmē. The buffer is spread over the forest divisions of Umaria and Katni and totals 437 kmē. The park derives its name from the most prominent hillock of the area, which is said to be given by Hindu Lord Rama to his brother Lakshmana to keep a watch on Lanka (Ceylon). Hence the name Bandhavgarh . This park has a large biodiversity. The density of the tiger population at Bandhavgarh is one of the highest known in India. The park has a large breeding population of Leopards, and various species of deers.
Request a Tour
Bandipur National Park
Bandipur National Park (B.N.P.) is one of India's best known protected areas and is an important Project Tiger reserve. It is located in the Chamarajanagar district of southern Karnataka in South India. The park stretches over 874 square kilometres, protecting the wildlife of Karnataka. Together with the adjoining Nagarhole National Park (643 km2), Mudumalai National Park (320 km2) and Wynad Wildlife Sanctuary (344 km2), it forms the largest protected area in Southern India, totaling 2,183 km2 . It is notable as the home to around seventy Bengal tigers and over three thousand Indian elephants. Bandipur is part of the Nilgiri Biosphere Reserve. The Western Ghats, Nilgiri Sub-Cluster (6,000+ kmē), including all of Bandipur National Park, is under consideration by the UNESCO World Heritage Committee for selection as a World Heritage Site.
Request a Tour
Corbett National Park
Jim Corbett National Park-named after the hunter turned conservationist Jim Corbett who played a key role in its establishment-is the oldest national park in India. The park was established in 1936 as Hailey National Park. Situated in Nainital district of Uttarakhand the park acts as a protected area for the critically endangered Bengal tiger of India, the secure survival of which is the main objective of Project Tiger, an Indian wildlife protection initiative.

The park has sub-Himalayan belt geographical and ecological characteristics. An ecotourism destination, it contains 488 different species of plants and a diverse variety of fauna. The increase in tourist activities, among other problems, continues to present a serious challenge to the park's ecological balance.

The Jim Corbett National Park is a heaven for the adventure seeker and wildlife adventure lovers. Corbett National Park is India's first national park which comprises 520.8 km2. area of hills, riverine belts, marshy depressions, grass lands and large lake. The elevation ranges from 1,300 feet to 4,000 feet. Winter nights in Corbett national park are cold but the days are bright and sunny.

It rains from July to September.
Dense moist deciduous forest mainly consists of sal, haldu, pipal, rohini and mango trees, and these trees cover almost 73 per cent of the park. The 10 per cent of the area consists of grasslands.It houses around 110 tree species, 50 species of mammals, 580 bird species and 25 reptile species. The endangered Bengal tiger of India resides here. The sanctuary was the first to come under Project Tiger initiative.
Request a Tour
Dachigam National Park
Dachigam National Park is located 22 kilometers from Srinagar, Jammu and Kashmir. It covers an area of 141 square kilometers. The name of the park literally stands for "ten villages" which could be in memory of the ten villages that were relocated for its formation. The park has been a protected area since 1910, first under the care of the Maharaja of Jammu and Kashmir and later under the observation of the concerned government authorities. It was initially created to ensure clean drinking water supply for the city of Srinagar. It was finally upgraded and declared a National Park in the year 1981.
Request a Tour
Gir National Park
The Gir Forest National Park and Wildlife Sanctuary is a forest and wildlife sanctuary in Gujarat, India. Established in 1965, with a total area of 1412 kmē (about 258 kmē for the fully protected area (the National Park) and 1153 kmē for the Sanctuary), the park is located 65 km to the south-east of Junagadh. It is the sole home of the pure Asiatic Lions (Panthera leo persica) and is considered to be one of the most important protected areas in Asia due to its supported species. The ecosystem of Gir, with its diverse flora and fauna, is protected as a result of the efforts of the Government forest department, wildlife activists and NGOs. The forest area of Gir and its lions were declared as "protected" in the early 1900s by the then Nawab of the princely state of Junagadh. This initiative assisted in the conservation of the lions whose population had plummeted to only 15 through slaughter for trophy hunting. The April 2010 census recorded the lion-count in Gir at 411, an increase of 52 compared to 2005. The lion breeding programme covering the park and surrounding area has bred about 180 lions in captivity since its inception.
Request a Tour
Kanha National Park
Kanha National Park is a national park and a Tiger Reserve in the Mandla and Balaghat districts of Madhya Pradesh, India. In the 1930s, Kanha area was divided into two sanctuaries, Hallon and Banjar, of 250 and 300 kmē each. Kanha National Park was created on 1 June, 1955. Today it stretches over an area of 940 kmē in the two districts Mandla and Balaghat. Together with a surrounding buffer zone of 1,0067 kmē and the neighboring 110 kmē Phen Sanctuary it forms the Kanha Tiger Reserve. The park has a significant population of Royal Bengal Tiger, leopards, the sloth bear, Barasingha and Indian wild dog. The lush sal and bamboo forests, grassy meadows and ravines of Kanha provided inspiration to Rudyard Kipling for his famous novel "Jungle Book"
Request a Tour
Kaziranga National Park
Kaziranga is a national park in the Golaghat and Nagaon districts of the state of Assam. A World Heritage Site, the park hosts two-thirds of the world's Great One-horned Rhinoceroses. Kaziranga boasts the highest density of tigers among protected areas in the world and was declared a Tiger Reserve in 2006. The park is home to large breeding populations of elephants, wild water buffalo, and swamp deer. Kaziranga is recognised as an Important Bird Area by Birdlife International for conservation of avifaunal species. Compared to other protected areas in India, Kaziranga has achieved notable success in wildlife conservation. Located on the edge of the Eastern Himalaya biodiversity hotspot, the park combines high species diversity and visibility.

Kaziranga is a vast expanse of tall elephant grass, marshland, and dense tropical moist broadleaf forests, crisscrossed by four major rivers, including the Brahmaputra, and the park includes numerous small bodies of water. Kaziranga has been the theme of several books, songs, and documentaries. The park celebrated its centennial in 2005 after its establishment in 1905 as a reserve forest.
Request a Tour
Keoladeo National Park
The Keoladeo National Park or Keoladeo Ghana National Park formerly known as the Bharatpur Bird Sanctuary in Rajasthan, India is a famous avifauna sanctuary that sees (or saw) thousands of rare and highly endangered birds such as the Siberian Crane come here during the winter season. Over 328 species of birds are known to have made the National Park their home. It is also a major tourist centre with scores of ornithologists arriving here in the hibernal season. It was declared a protected sanctuary in 1971. It is also a declared World Heritage Site by UNESCO.
Request a Tour
Pench National Park
Pench National Park is situated in Seoni and Chhindwara districts of Madhya Pradesh in India. It derives its name from the Pench River that flows through the National park from north to south dividing the park into almost equal western and eastern halves- the well forested areas of Chhindwara and Seoni districts respectively. It was declared a sanctuary in 1977 but raised to the status of National park in 1983. Later it was established as Tiger Reserve area in 1992. The area of the National park is 293 kmē.. The terrain of Pench is covered with small hills and well-stocked teak mixed forest in the southern reaches of Satpura Ranges. The temperature varies from 4 °C in December to 42 °C in May. Average rainfall is 1300 mm.

Tiger is the main cat species of the park present in good numbers but sighted infrequently. Commonly seen wildlife is chital, sambhar, nilgai, wild boar, and jackal. Other wild animals found are leopard, sloth bear, wild dog, porcupine, jungle cat, fox, striped hyena, gaur, chowsingha and barking deer. There are more than 170 species of birds including several migratory ones. Some of them are peafowl, junglefowl, crow pheasant, crimson-breasted barbet, red-vented bulbul, racket-tailed drongo, magpie robin, lesser whistling teal, pintail, shoveler, egret and herons.
Request a Tour
Periyar National Park
Periyar is a protected area, and a nature reserve in the South Indian State of Kerala, set high in the mountains of the Western Ghats at the border to Tamil Nadu. It lies in the districts of Idukki and Pathanamthitta. The protected area covers an area of 925 kmē, out of which a 350 kmē part of the core zone was made into the Periyar National Park and Tiger Reserve, sometimes dubbed the Periyar Wildlife Sanctuary.

Altogether 62 different kinds of mammal have been recorded in Periyar, including many threatened ones. There are an estimated 53 tigers(2010) in the reserve. Tourists also come here to view the Indian elephants in the act of ablution and playfulness by the Periyar lake. The elephant number around 900 to 1000 individuals. Other mammals found here include gaur, sambar (horse deer), barking deer, mouse deer, Dholes (Indian wild dogs), mongoose, foxes and leopards. Also inhabiting the park, though rarely seen, are the elusive Nilgiri tahr.
Request a Tour
Rajaji National Park
Rajaji National Park is an Indian national park that encompasses the Shivaliks, near the foothills of the Himalayas. It is spread over 820 kmē. and three districts of Uttarakhand: Haridwar, Dehradun and Pauri Garhwal. In 1983, three wildlife sanctuaries in the area namely, Chilla, Motichur and Rajaji sanctuaries were merged into one. Inhabiting the dense green jungles that form the park are an impressive array of creatures - 23 species of mammals - including tigers, leopards, elephants, deer, jungle cat, wild boar and sloth bear - and 315 species of birds are found in Rajaji.

The park has the largest population of Elephants in Uttarakhand. It also has a good number of Tigers and Leopards. Both elephants and tiger are here, at the North-Western limit of their distribution in India.
Request a Tour
Ranthambore National Park
Ranthambore National Park is one of the largest and the most famous national parks in northern India. It is situated in Sawai Madhopur district of southeastern Rajasthan, about 180 km from Jaipur, which is also the nearest airport. The nearest town and railway station is at Sawai Madhopur, about 11 km away.

Ranthambhore was established as the Sawai Madhopur Game Sanctuary in 1955 by the Government of India, and was declared one of the Project Tiger reserves in 1973. Ranthambhore became a national park in 1980. In 1984, the adjacent forests were declared the Sawai Man Singh Sanctuary and Keladevi Sanctuary, and in 1991 the tiger reserve was enlarged to include Sawai Man Singh and Keladevi sanctuaries.

Ranthambore wildlife sanctuary is famous for its tigers and is one of the best places in India to see these majestic predators in the jungle. Tigers can be easily spotted even during the day time. A good time to visit Ranthambore National Park is in November and May when the nature of the dry deciduous forests makes sightings common

The park lies at the edge of a plateau, and is bounded to the north by the Banas River and to the south by the Chambal River. There are several lakes in the park. It is named for the historic Ranthambhore fortress, which lies within the national park. The park covers an area of 392 kmē, and is famous for its tiger population, and is one of India's Project Tiger reserves. Other major wild animals include the tiger, leopard, nilgai, dhole, wild boar, sambar, hyena, sloth bear and chital. It is also home to wide variety of trees, plants, birds and reptiles.
Request a Tour
Silent Valley National Park
Silent Valley National is located in the Nilgiri Hills, Palakkad District in Kerala, South India. The area in this national park was historically explored in 1847 by the botanist Robert Wight, and is associated with Hindu legend.

The park is one of the last undisturbed tracts of South Western Ghats mountain rain forests and tropical moist evergreen forest in India. It is the core of the Nilgiri International Biosphere Reserve (1,455.4 kmē), and is part of The Western Ghats World Heritage Site, Nilgiri Sub-Cluster under consideration by UNESCO.

Valley areas of the park are in a Tropical and subtropical moist broadleaf forests Ecoregion. Hilly areas above 1,000 m are in a South Western Ghats montane rain forests region. Above 1,500 m, the evergreen forests begin to give way to stunted forests, called sholas, interspersed with open grassland. Both are very important to naturalists, biologists and other researchers because the rich biodiversity here has never been disturbed by human settlements. Several threatened species are endemic here. New plant and animal species are often discovered here.
Request a Tour
Sundarbans National Park
The Sundarbans is a National Park, Tiger Reserve, UNESCO World Heritage Site and a Biosphere Reserve located in the Sundarbans delta in the Indian state of West Bengal. This region is densely covered by mangrove forests, and is one of the largest reserves for the Bengal tiger. It is also home to a variety of bird, reptile and invertebrate species, including the salt-water crocodile.

The present Sundarbans National Park was declared as the core area of Sundarbans Tiger Reserve in 1973 and a wildlife sanctuary in 1977. In 1984 it was declared a National Park. It was inscribed on the UNESCO World Heritage list in 1987. Whole Sundarbans area was declared as Biosphere Reserve in 1989.
Request a Tour
Nepal is home to a wide variety of beautiful animals - many of which it shares with India. Visitors who spend some time near the edge of a forest or who go trekking through low-lying areas and valleys may be able to sight quite a few of these lovely creatures. If you do not enjoy trekking, you can usually organize a safari ride through on of the many national parks in Nepal which will usually afford you the opportunity to see a variety of wildlife.

Some of the wildlife in Nepal are somewhat restricted to certain areas and are on the endangered list due to indiscriminate poaching in times past. Nepal's wildlife should always be treated with the utmost respect, remembering that these creatures are not only valuable to the environment but wild and sometimes dangerous.

Some of the largest animal varieties occur in the Tarai. Here you will find tigers, leopards, gaurs (wild ox), elephants, buffalo and a variety of deer. The deer commonly found here are chital (aka axis), sambar and swamp deer. If you journey to south-central Nepal, you must spend time in the Lesser Rapti Valley. This is one of the last homes of the great Indian rhinoceros which is one of the countries endangered species.

Clearly, Nepal is home to a stunning variety of creatures both big and small. You may find that you will not be able to view many of these creatures in their natural habitat anywhere else in the world and the experience of witnessing them in the wild can be truly memorable.
Chitwan National Park
Chitwan National Park is the first national park in Nepal. Formerly called Royal Chitwan National Park it was established in 1973 and granted the status of a World Heritage Site in 1984. It covers an area of 932 km2 and is located in the subtropical Inner Terai lowlands of south-central Nepal in the Chitwan district. In altitude it ranges from about 100 metres (330 ft) in the river valleys to 815 metres in the Churia Hills. In the north and west of the protected area the Narayani-Rapti river system forms a natural boundary to human settlements. Adjacent to the east of Chitwan National Park is Parsa Wildlife Reserve, contiguous in the south is the Indian Tiger Reserve Valmiki National Park. The coherent protected area of 2,075 km2 represents the Tiger Conservation Unit Chitwan-Parsa-Valmiki, which covers a 3.549 km2 huge block of alluvial grasslands and subtropical moist deciduous forests.
Request a Tour
Though Sri Lanka is very small in land area, the great diversity in habitats harbors are a rich and diverse fauna and flora, with many species endemic to the island. Historically as well as in the modern era, successive rulers and governments of Sri Lanka have strived to provide sanctuary and protection to the beautiful wildlife.

If you have even the faintest hope of seeing large mammals on your safari in Sri Lanka you will be most pleasantly surprised. The largest land mammal, the elephant can be seen in abundance in Sri Lanka. In fact you have the best chance of seeing the Sri Lankan elephant here than anywhere else in the world! There are about 2500 - 3000 elephants in Sri Lanka and can been seen throughout the island in most wildlife parks, taking part in colorful festivals like the Kandy Perahera as well as in other places such as the Pinnawela Orphanage, which happens to be the largest elephant orphanage in the world caring for and protecting captive elephants.

Sri Lanka is truly a bird's paradise. Our island is dotted with hundreds of lakes and other places of refuge for the birds, allowing you to spot birds almost anywhere in the island. Most birds are found in the wet zone although you do find certain species in the dry zone as well. 250 resident species are found mostly found in the Wet Zone, including the Sri Lanka myna, whistling thrush, yellow-eared bulbul, red-faced malkoha and brown-capped babbler. If you visit Sri Lanka during the northern winter from October to March, you'll be able to see countless migratory birds. And did you know that some of these birds migrate from as far off as the arctic Siberia and Western Europe! The many reservoirs in our island attract vast numbers of water birds - stilts, sandpipers, terns and plover, as well as herons, egrets and storks. The forests attract species of warblers, thrushes, cuckoo and many others. You could also try spotting our 33 endemic birds. The endemic jungle fowl is Sri Lanka's national bird. The recently opened Kumana sanctuary in the southeast, Bundala (famous for flamingoes) and Kalametiya sanctuaries are very important bird sanctuaries.
Pinnawela elephant orphanage
Pinnawela orphanage is situated northwest of the town Kegalla, halfways between the present capitol Colombo and the ancient royal residence Kandy in the hills of central Sri Lanka. It was established 1975 by the Sri Lanka Wildlife department. This 24 acres large elephant orphanage is a also breeding space for elephants, twenty elephants were born since 1984, and it has the greatest herd of elephants in captivity in the world. The difference between the elephant orphanage in Pinnawala and Ath Athuru Sevena Transit Home at Uda Walawe is that at the Transit Home these baby elephants once cared for are released to the wilds when they reach a certain age.
Request a Tour
Udawalawe National Park
Is situated in the dry zone and is a large area of scrub, grass and old plantation around a large reservoir. Udawalawe National Park is very well known for its outstanding scenic beauty and wealth of fauna species, particularly mammals and birds. One of the main attractions of this park is the opportunity to view elephants at a really close range.

Herds of elephants, populations of sambar, spotted deer, barking deer, wild boar, water buffalo common langur, jackal, sloth bear, leopard, black napped hare, endemic golden palm civet and mongoose are some of the animals that can be sighted at this national park. Udawalawe is also a great place to watch water birds. Rare visitors and breeding residents such as the Indian cormorant and osprey can be found on the reservoir. Notable endemic species are the Sri Lanka junglefowl, Sri Lanka spurfowl, malabar pied hornbill, Sri Lanka grey hornbill and brown-capped babbler.
Request a Tour
Wasgomuwa National Park
Also located in the dry zone, Wasgomuwa National Park is almost completely surrounded by large rivers on all its sides. Probably one of the best places in the island for near wildlife fanatics as it contains more wildlife, in terms of both wild fauna and flora. 23 species of mammals, 143 species of birds (5 of which are endemic), 35 species of reptiles (of which 7 are endemic), 15 species of amphibians, 17 species of fish and 52 species of butterflies are known to be found here. Populations of around 150 elephants freely roam the park. Other interesting animals you could catch a glimpse of include the leopard as well as other endemic animals such as the purple faced langur, sloth bear, spotted deer, sambar and birds like the painted stork, oriental darter, purple swamphen, Sri Lanka junglefowl, Sri Lanka grey and malabar pied hornbills, white-rumped shama and in winter many migrant waders and ducks.Both the saltwater and the freshwater crocodiles take refuge in the waters of this national park. The park also harbors some reptiles and amphibians like the endemic skink and the rare endemic palm frond frog.
Request a Tour
Bundala National Park
A simply picture perfect national park bordering the ocean fringed with sand dunes, and dotted with numerous lagoons. The five lagoons of this park are some of the most important wintering areas for migratory shore birds in the country, regularly accommodating over 15,000 at any one time! This park is the last refuge of the greater flamingo and during the northeast monsoon up to 2000 flamingoes have been seen.
You don't have to look too hard to spot elephant, spotted deer and wild buffalo among the thorny scrub jungle in the park. The open habitat makes it ideal to spot other mammals such as the endemic toque macaque, common langur, jackal, leopard, fishing cat, rusty spotted cat and porcupine. Sea turtles love the golden beaches and sand dunes of Bundala, and frequent here often to nest. Among reptiles' the mugger crocodile, estuarine crocodile, common monitor, python, endemic flying snake and beautiful star tortoise can be sighted here. The park is the home of every species of water bird resident in the country and during the northern winter, it is the final destination for countless numbers species. It is also home to several species of migratory waterfowl. The rare black necked stork is said to be a breeding resident in Sri Lanka. Bundala's richness in birds' species is why it was declared a Ramsar Site in 1990, having international significance for wetland birds.
Request a Tour
Yala National Park
The largest national park in Sri Lanka formed by a completely diverse landscape ranging from the ocean to jungles, scrubland, freshwater rivers and lakes, which support a large variety of wildlife. Over 30 species of mammals are known to be found here, including threatened species such as the sloth bear, leopard, elephant and water buffalo. You'll probably have the best chance of sighting a leopard here than anywhere else on the island.
Some 120-130 birds' species can be seen at Yala. Raptors like the crested serpent eagle, and white bellied sea eagle and water birds including the lesser flamingo, pelican, painted stork and night heron can be spotted in the lagoons. The north-east monsoon is seen to attract thousands of migrating waterfowl including, pintail, white winged black tern and eurasian curlew which mix with residents such as whistling duck and yellow wattled lapwing. Other interesting birds' species you could spot at Yala are the Sri Lanka junglefowl, black-necked stork, and pompadour green pigeon, three species of bee-eaters and large flocks of flamingoes. Yala is also home to a variety of reptiles such as crocodiles, the venomous Russel's viper and a variety of sea turtles. The endangered olive ridley and leatherback turtles return to the Yala coastline often for nesting.
Request a Tour